The Brighton and Sussex Medico-Chirurgical Society ("Med-Chi)" was founded in 1847 as a forum for medical professionals to meet, learn and socialise.  Med-Chi (pronounced "med-ki") continues to provide continuing medical education for clinicians as well as social functions.  (Although many talks are given by specialists these are always presented at a level open to all (e.g. first year medical students) and in a way to promote wider discussion. Certificates of attendance are available after educational meetings.  Membership is open to hospital doctors, GPs, doctors in training, retired doctors and medical students.  All Brighton and Sussex Medical School (BSMS) students are automatically members of Med-Chi and welcome to attend events.  We also work closely with the BSMS widening participation programme (BrightMed).  We are one of the oldest medico-chirurgical societies in England and strive to preserve this important tradition.  New members always welcome.
Find out more about the organisation and its history!
 Following a successful series of student-led pandemic recess webinars, we are now restarting our regular programme. We shall recommence face to face meetings as soon as possible, but Professor Dua's lecture on 1st April will be by Zoom. Please see below.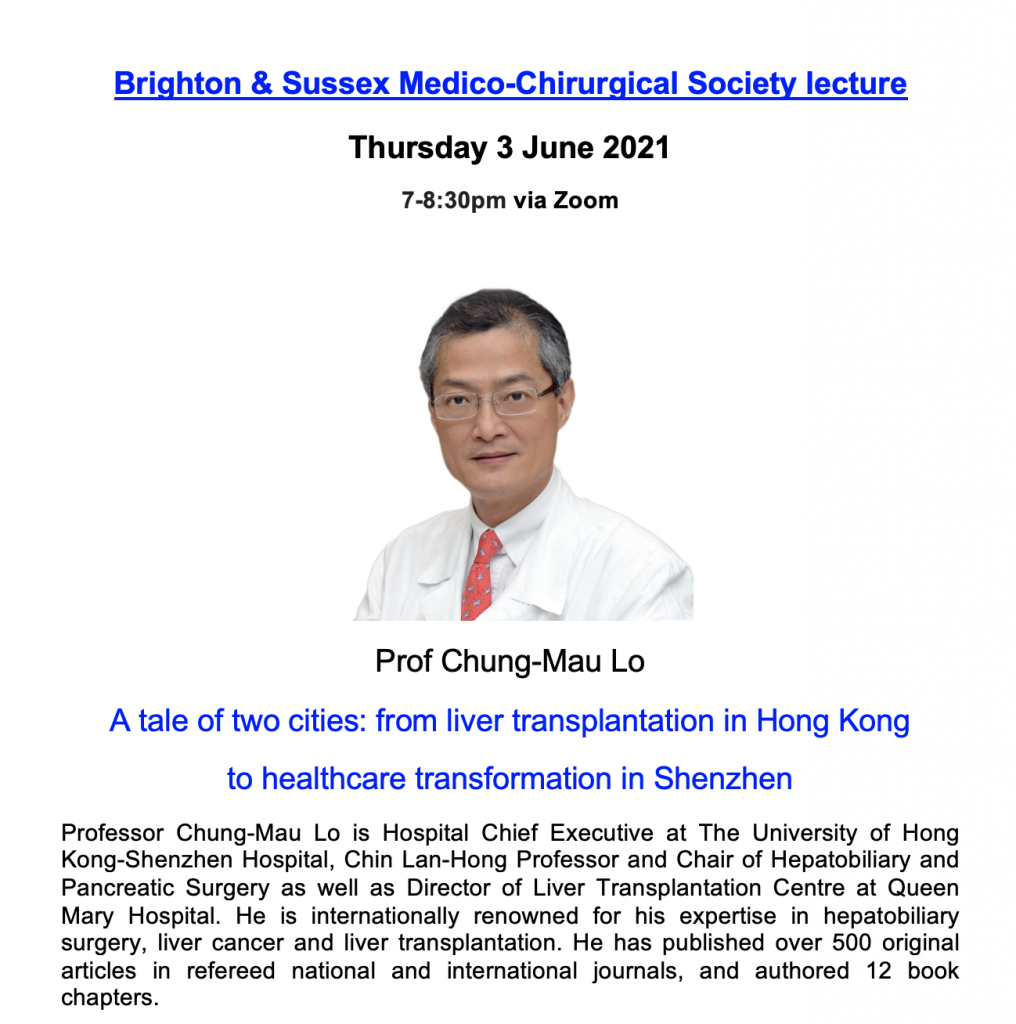 Join Zoom Meeting: https://universityofsussex.zoom.us/j/95020735321?pwd=S1k0cThoZGhsY3k1eXpTWUVZZ2Ivdz09
(If clicking the link above, attendees will be taken direct to the meeting without having to enter meeting ID/passcode)
Meeting ID: 950 2073 5321
Passcode: 179056
ALL WELCOME